link for the current bell schedule.
Senior Week: April 15th through April 18th (Safe and Sober Prom activities and senior activities)
PBIS Rewards: Wednesday, April 17th
NC Scholars Luncheon: Thursday, April 18th at 12:00 pm
Spring Break: April 19th through April 28th
BYHS School Event Calendar (Also accessed under General Information in the left Column)
Athletic Calendar (Also accessed under Sports in the left Column)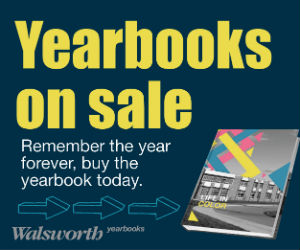 Office Hours: 7:30 am to 4:30 pm
Mr. Hudson is the Assistant Principal on duty for buses after 4:30 pm
Please listen to messages concerning double routes because buses will be later than usual in the morning and afternoons.
The next SIT meeting is scheduled for Wednesday, May 8th at 3:15 in the media center. This will be a planning meeting for the next school year.
High School course descriptions can be found in the Guidance section under the services tab.
Details regarding BYHS renovations can be found on the BYHS INFORMATION PROJECT PAGE
Renovation Construction Information Flyer

Please report any incidents of bullying that may be happening in our schools, on our schools' buses, or online during school hours. We want to create a safe and secure learning environment where all students can be Empowered, Engaged, and Excel in all of their endeavors. The information submitted will be reviewed regularly throughout the school day. Any student or parent needing immediate attention to an incident should contact their child's principal or school counselor.
Caswell County Schools and Bartlett Yancey Senior High School Latin Honors System Implementation
Instructions for parents using the PowerSchool Parent Portal.
Credit by Demonstrated Mastery Testing Information