Rachel Barnwell signs her acceptance of the Aubrey Lee Brooks Scholarship
Congratulations to Rachel Barnwell on her award of the Aubrey Lee Brooks Scholarship! This scholarship is only awarded to 17 students in 14 counties and is valued at $12,000 per year. In addition to the scholarship, she gets a laptop stipend, as well as a study abroad grant that covers the cost of the program and travel, and an internship grant that covers cost of living while doing an internship.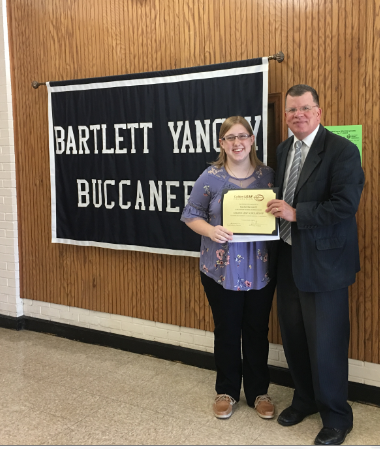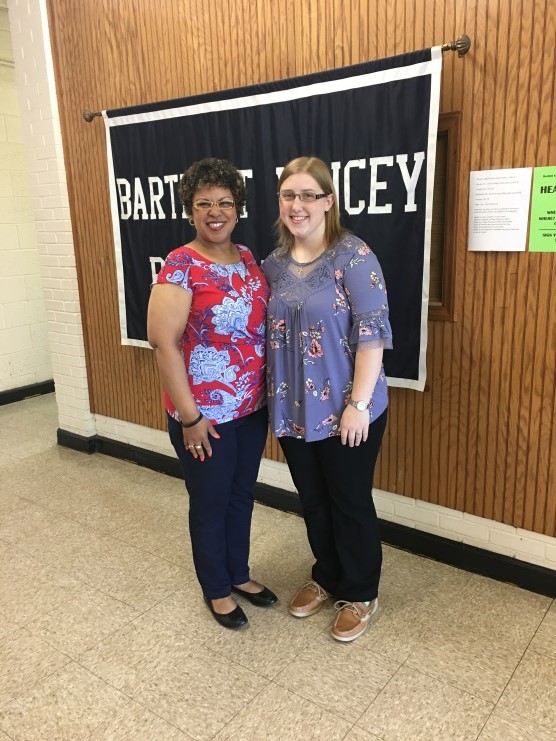 The faculty and staff at Bartlett Yancey High School would also like to congratulate Rachel Barnwell on receiving the Golden LEAF Scholarship.
The Golden LEAF Scholarship was established by the Golden LEAF Foundation to provide opportunities for students from rural, tobacco-dependent, and economically distressed North Carolina communities to attend college. The four year scholarship, totaling $12,000, is open to students from qualifying counties that are planning to attend a participating North Carolina college or university. This year the Foundation awarded 215 scholarships from an applicant pool of over 2,600 students. This year's recipient at Bartlett Yancey High school, Rachel Barnwell, plans to attend UNC Greensboro in the fall to study elementary education.
Congratulations Rachel!